Event 1 -

Final Signs
Sign#14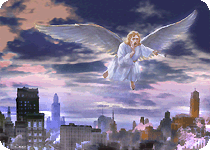 Key Text
"For nation shall rise against nation, and kingdom against kingdom: and there shall be famines, and pestilences, and earthquakes, in divers places." Matthew 24:7

Disasters, Famine, and Disease
Prophecy: "And great earthquakes shall be in divers places, and famines, and pestilences." Luke 21:11.

The United States Federal Emergency Management Agency (FEMA) reported that "the increasing number and intensity of disasters" is one of the many serious problems they are facing. Read the newspapers yourself and you will see that earthquakes, tornadoes, floods, etc. are getting worse and more frequent.

In addition to the suffering inflicted by natural disasters, there is famine. Hundreds of millions of people are hungry, and thousands die daily of starvation.

The world is also being afflicted with newly emerging viruses, drug-resistant bacteria, and a wide variety of other germs. In September of 1997, U.S. News stated that "Many common bugs are becoming more and more resistant to the once powerful drugs--at an alarming rate." All these things are further proof that we live in earth's last hours.